Many college students who return from semesters abroad recount stories of trying new cuisines, improving their foreign language skills, exploring independently, and meeting people with a variety of life experiences. Though many study abroad programs do incorporate elements of adventure, it is called studying abroad for a reason — so is it worth taking your studies so far afield? What are the benefits of study abroad, especially when it comes to completing your degree and starting a career?
Here, we break down the primary benefits of studying abroad — with the research to prove it — and consider why venturing off campus may be worth it in the long run.
What Does It Mean to Study Abroad?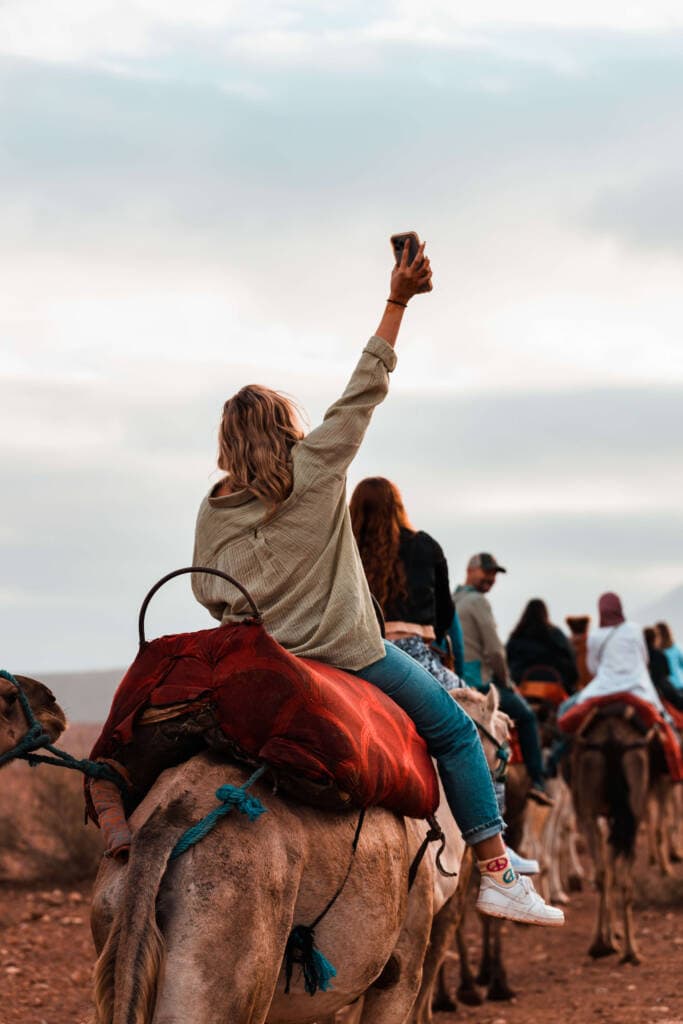 Simply put, studying abroad is the act of pursuing educational opportunities somewhere other than in your home country. Also called a "semester abroad", this type of experience is typically undertaken by college students over the course of one semester (about 15 weeks). Lifelong Learners (non-student adult travelers) and anyone taking a gap year between high school and college may also participate in study abroad programs.
Any of the following can be considered studying abroad:
Participating in a study abroad program through your own university
Enrolling directly in a foreign university
Enrolling in a foreign university through a third-party organization
Enrolling in a third-party academic program affiliated with one or more accredited universities
Whatever the format, a study abroad experience is designed to help students earn credits toward their degrees while expanding their knowledge of other cultures or the world beyond the traditional classroom. In fact, some programs take place in decidedly non-traditional academic environments, such as on a ship, at a scientific research station, or in a rural village community. Students may immerse themselves further in another culture by living with a host family or renting their own apartment in a foreign city. Many programs based on university campuses, however, will coordinate or provide student housing or dormitories.
Class schedules can either follow a traditional Monday–Friday format or incorporate extracurricular activities and cultural exploration as part of the program. Instructors may be on a foreign institution's existing faculty, be employed by a third-party program, or work on a contract basis with either the program or the host institution.
With very few exceptions, participating in a study abroad experience while in college requires additional expense on top of school tuition. Participants are usually held to their host school's or program's code of conduct while abroad.
What to Know About Study Abroad Academics
When exploring these types of opportunities, your primary concern after finances might be: How will studying abroad support my major? It's a fair question, since you will be paying program fees on top of your existing tuition bill and likely want to graduate in a timely manner without having to make up classes once you return.
The type of program you choose depends on your priorities. The academic component of a study abroad experience may do some or all of the following:
Support your major or minor
Fulfill core or elective requirements
Provide a temporary departure from your chosen academic track
Timing of program
Timing is an important factor in determining what type of program you choose. Studying abroad is typically recommended for college students in their junior and senior years, since they will likely have fulfilled a significant portion of their major's academic requirements and can afford to take some supplemental or non-major courses while working toward graduation.
Major compatibility
It also matters what major you're studying, since some disciplines can be more flexible than others in terms of the credits accepted. For example, an English major may find that their home institution will accept study abroad courses pertaining to literature or communications, while a chemistry major may have a more difficult time finding subject-specific courses they can apply toward their degree.
Third-party study abroad programs will often tailor their curriculum to the host destination while still offering transferable credits. For example, business administration majors may take a global economics course with a specific focus on the local economy; or marine biology majors may fulfill a core course requirement while helping local scientists collect data on ocean plastics.
Semester at Sea Coastal Ecology Class in Kenya!
Many study abroad programs seek to give participants a more global understanding of the subjects they might encounter at their home institutions, and will design courses around this objective.
Before committing to a study abroad experience, research whether the credits are transferable to your home college or university, and understand how (if at all) the program will support your major.
Non-academic opportunities
Other non-academic semester abroad opportunities emphasize volunteer work, impact programs, temporary employment, or internships. These types of programs may be more appropriate for summer terms, upper-level college students who have completed most of their degree requirements, or those looking to move and work overseas following graduation.
The Benefits of Study Abroad
Every alum of a study abroad program will have their own unique takeaways — no two personal experiences are exactly alike. That said, there are a handful of benefits commonly cited by alumni.
Travel without commitment
Studying abroad is the ideal opportunity to travel for an extended period of time, often at a fraction of what it would cost to arrange the same trip yourself. Most program participants have no other obligations than to study and take in another culture, since things like in-country transportation, housing, and extracurricular excursions are often coordinated by the program or host institution. Once you graduate college, it may become more challenging to embark on a similar trip, so studying abroad should be viewed as a once-in-a-lifetime opportunity.
Expand your worldview
College is the first time many young people will live away from home and encounter entirely unfamiliar scenarios they must navigate themselves. Studying abroad takes this one step further by exposing program participants to vastly different cultures, life experiences, personal circumstances, and societal expectations. Many students return home with a broader understanding or awareness of the world outside their home country, which can be a major asset as they transition beyond college.
Undertake a unique academic experience
While some portion of semesters abroad can take place in a traditional classroom, many programs offer an entirely unique learning environment. Regardless of program format, studying abroad offers an educational opportunity that goes beyond the typical college experience, whether that's attending classes in a foreign country, learning in a non-traditional classroom, or encountering new ways of approaching course material.
Gain professional preparation
Many study abroad programs advertise that the experience looks great on participants' resumes. But why is that, exactly? Research by the Institute of International Education (IIE) finds that study abroad alumni believe their experiences broadened their job prospects, helped them forge career connections, helped them develop interpersonal skills, and strengthened their sense of adaptability. Some programs even include a component that focuses on building career readiness competencies. Study abroad alumni networks also tend to be strong, providing professional networking opportunities long after the program has ended.
Experience personal growth
Traveling to study in another country takes courage, commitment, and a sense of adventure. On top of the personal growth that many young people experience simply by going to college, studying abroad helps students build independence, practice adaptability, gain confidence, forge lasting relationships, and experience stepping out of their comfort zone — all while exploring new and exciting places.
Tips for Choosing a Study Abroad Program
If you're considering studying abroad before, during, or after college, you'll need to give some serious thought to your goals, priorities, and constraints, as well as weigh the cost against the benefit.
Ask yourself the following questions as you explore programs:
Where have you always wanted to travel?
Where are you in your academic journey?
How will this opportunity support your degree/academic progress?
Does your own school offer study abroad programs?
Is the program tuition within your budget?
Are you eligible for study abroad financial aid?
Will you be responsible for a portion of your own expenses?
Are there study abroad scholarships available?
What do past participants say about the program?
Are you interested in non-academic opportunities?
Are you looking for a program that will support your professional goals?
Is Studying Abroad Worth It?
The answer to this question depends entirely on your goals and priorities as a student. For many, choosing to study abroad was one of the best decisions they made during their college years — especially since it's an opportunity to travel without commitment, see the world in a relatively safe way, experience new cultures while earning college credit, and form strong friendships that may last a lifetime.
Alumni testimonials carry a lot of weight for prospective program participants, but for those who value a data-driven approach to weighing their options, there is plenty of research available on the benefits of studying abroad.
The best way to determine whether studying abroad is right for you is to speak with an academic advisor at your own school, or reach out to a third-party program that interests you to speak with their enrollment staff.
At the Institute for Shipboard Education (ISE), we're all about helping current and prospective voyagers identify the best academic opportunities for their goals, with an emphasis on fostering intercultural awareness and understanding. Our Semester at Sea programs offer over 70 courses spanning dozens of academic disciplines, but many of our participants find that our values of interconnectedness, respect, and integrity are the most notable takeaways from their time with us.
For more information about the Semester at Sea study abroad experience, reach out to our team today.