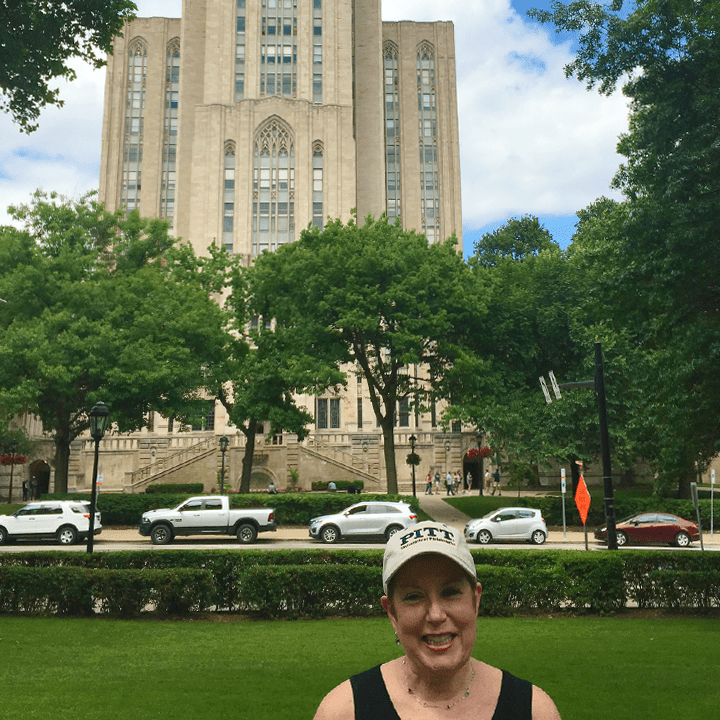 Semester at Sea — from life on the MV World Odyssey, to language barriers, to the kind of food voyagers eat in-country — is about encountering the new, the unfamiliar, and the uncomfortable. When voyagers board the ship, it is their job to challenge themselves and make connections between countries, cultures, and their own lives.
The sheer scope of a voyage, much less the world, can be overwhelming. For Fall 2018 Voyagers, Dr. Nan Sussman will be there to help make sense of it all. Dr. Sussman, who is the Director of International Programs at the College of Staten Island, will teach the Intercultural Communications component of the required Global Studies Course on the upcoming Fall Voyage.
"I've been interested in cross-cultural transitions my whole career," Dr. Sussman said. "I've done a lot of things, but the cross-cultural [component] has been the continuous thread through all of it."
Global Studies — a core component of every Semester at Sea Voyage — is designed to prepare students for what they will experience in different ports of call, including history, current events, and important geographical and socio-political facts about each country. Dr. Sussman's role in the shipboard community will be to take what students learn in Global Studies and help voyagers apply that information to their in-country experiences.
"I'm excited about teaching [Intercultural Communications] and about being apart of the Global Studies team," Dr. Sussman said. "I'll be doing a cultural pre-port discovery presentation in the Global Studies course before we get to each port."
Dr. Sussman comes well prepared for her role thanks to a lifetime of training and experience. As the recipient of two Fulbright Scholar Awards, she previously lived in Japan and Hong Kong and conducted research on the concept of return migration. Professionally, she served as Senior Intercultural Trainer at Washington (DC) International Center, Director of International Training (International Council of Education for Teaching), and as a Cross-cultural Specialist at the Center for Applied Linguistics at Georgetown University.
In addition to leading Global Studies sessions designed to help students communicate while in-country, Dr. Sussman (along with other faculty and staff) will facilitate post-port reflections sessions to help voyagers better understand their study abroad experiences. These sessions are designed to tackle everything from life-changing eureka moments to challenging circumstances of confusion or miscommunication in-country. Her hands-on experience teaching internationally and training people of all ages to think globally will come in handy while helping her guide Fall 2018 Voyagers to place their impressions of a place and culture into context.
For Fall 2018 Voyagers seeking to truly become global citizens, Dr. Sussman already has one big piece of advice:
"The number one advice is to refrain from making judgments. Really think before you evaluate and judge what you say," Sussman said. "Remember that every culture is equally logical, just different. That's kind of my mantra: equally logical, just different."
"I'm looking forward to helping students begin to see who they are and also how to respectfully connect with people who do things in a different way."