Alumni
Alumni Chapters
There are 31 SAS Alumni Chapters located around the world (and the list is always growing)!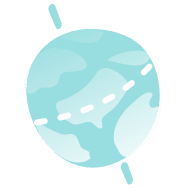 31
SAS Alumni Chapters
And continuing to grow!
SAS Alumni Chapters
These regional alumni chapters keep the voyage alive by providing opportunities for SAS alumni to get together and celebrate, network, serve their local communities, and welcome the newest members of the SAS Alumni Association home after each voyage.
Important:
We develop our chapter lists based on the ZIP code of the address(es) we have on file for you.
If you feel you've received messages in error or none at all, we may not have your current address. Please update your contact information through our website or by emailing us at alumni@semesteratsea.org.
List of Chapter Representatives
Get Involved and Stay Connected!
Connect and engage with shipmates through regional events, reunions, philanthropic opportunities, and more.