Semester at Sea has been hard at work behind the scenes this summer running itineraries through our health and safety rubric to plan for future voyages, and is pleased to announce two new itineraries for the Fall 2023 and Spring 2024 and Voyages of Semester at Sea!
Applications are not yet open, but future voyagers can explore both itineraries on our voyages page, and fill indicate their interest by filling out an inquiry form to be first in line to set sail.
Fall 2023: European and Asian Adventure
105 Days, 12 Countries, 12 Cities
Embark: Sep 9, Amsterdam, Netherlands
Disembark: Dec 22, Tokyo, Japan
Itinerary: Spain, Greece, Suez Canal Transit, Jordan, Oman, India, Malaysia, Vietnam, China, Japan, South Korea
***Applications will open spring 2022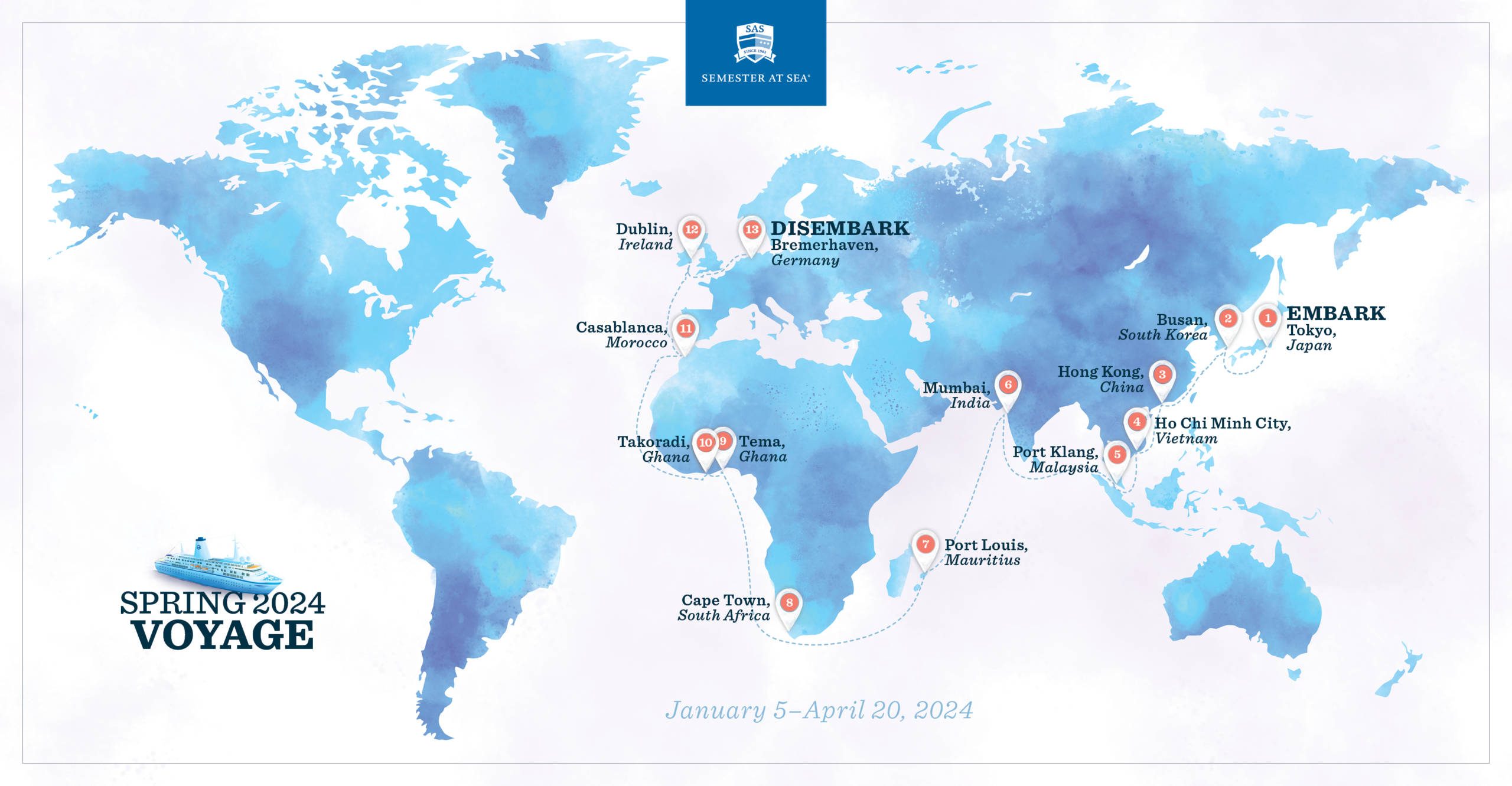 Spring 2024: Asia, Africa, and Europe Exploration
107 Days, 12 Countries, 13 Cities
Embark: Jan 5, Tokyo, Japan
Disembark: Apr 20, Bremerhaven, Germany
Itinerary: South Korea, Hong Kong, Vietnam, Malaysia, India, Mauritius, South Africa, Ghana, Morocco, Ireland
***Applications will open summer 2022
Questions? Contact a member of our admissions team here.